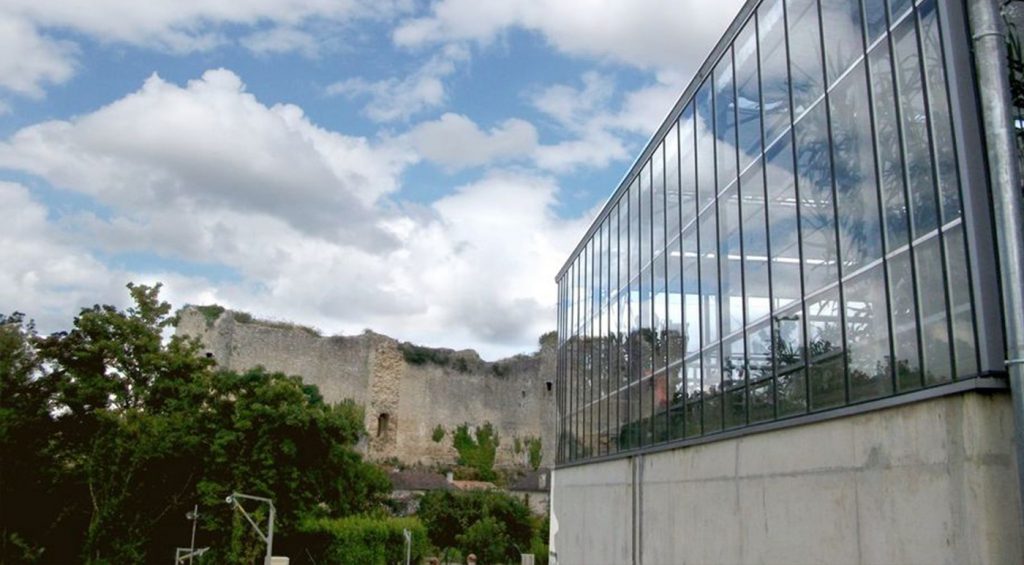 In 2014, Gençay, a small community and heritage site located in Western France, needed to find a wastewater solution that fit into the local setting. Gençay, in conjunction with the neighboring town of Saint-Maurice-La-Clouere, started to face a new water quality standard; one that needed to be maintained for years to come.
In selecting the appropriate wastewater solution, the towns took a few different variables into consideration. Stable operation to protect the discharging water body and a small footprint to fit the facility on the historical site were of great importance. The look and feel of the plant could not obstruct the beautiful views of the 13th– century castle, the Chateau de Gençay, that resides on the land. The facility needed to also be completely odorless, since the dominating winds blow towards the town itself.
In addition, the solution's operation needed to be as economical as possible. By saving Gençay money on wastewater treatment, funds could be alternatively put towards continuing efforts of preserving the historical fortress and the town's significance.
The Organica solution combined all of the desired characteristics and logistics required for the site. In addition, the Organica solution also added to the beauty of the sacred land, by incorporating a single and aesthetically pleasing structure into the community, overlooking the castle.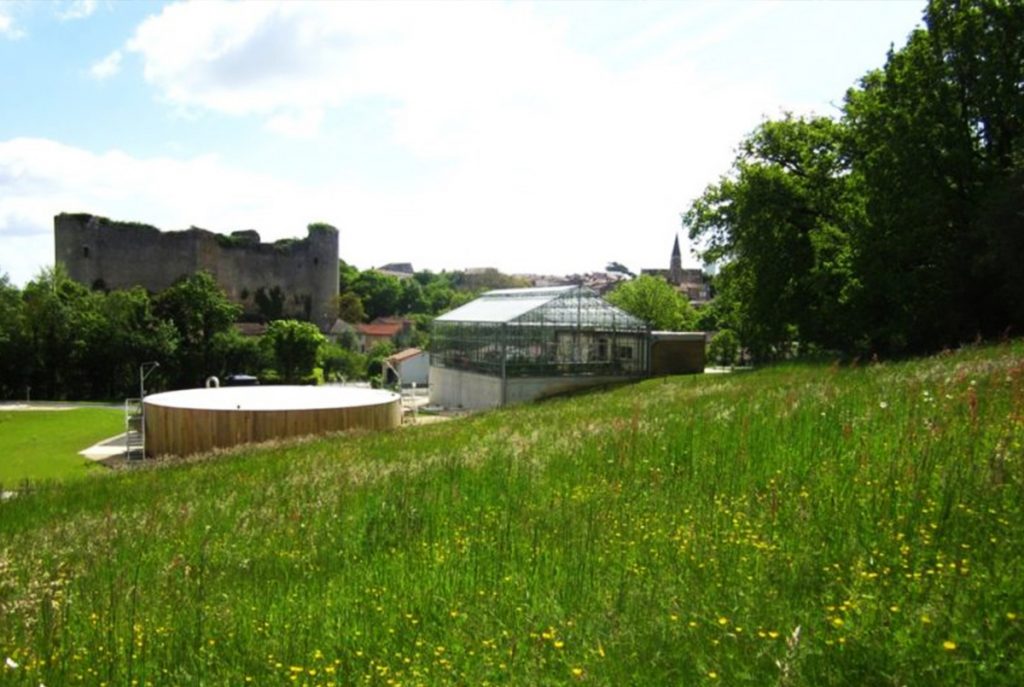 Effluent water quality is below strict regulatory limits, and the Organica facility fit into the limited site space, merely 100 meters away from the historic castle. The positive visuals of the greenhouse-like enclosure, combined with odor-free operation, do not detract the gorgeous landscape, thus keeping the area preserved and well-maintained.
WWTP Operator and General Manager of Siveer, Marcus Agbekodo commented that in Gençay "a standard wastewater treatment facility would never have been acceptable [to the town]. The Organica solution is not only highly reliable, but the aesthetics are very appealing, too."
Another key to the success of the Organica solution has been its cost-efficiency. The custom-tailored, highly automated control system minimizes downtime and was provided a quick adjustment to cutting down cot for the community. An Organica plant consumes significantly lower energy and requires much less chemicals than other wastewater treatment solutions, in turn conserving the ancient grounds with an eco-friendlier and longer lasting approach.
After 4 years of operation, the plant continues to exceed expectations. Within its first year, the facility demonstrated a savings of 37% on electricity and 61% on chemicals over projections, increasing total OPEX savings to 36% versus conventional activated sludge. Today, the Gençay facility continues to run in ordinance with the standards that were implemented during its 2014 construction. The Organica wastewater solution successfully sustains the needs and expectations of the towns, while also adding tangible savings for the community and preservation of the 13th-century historical site.