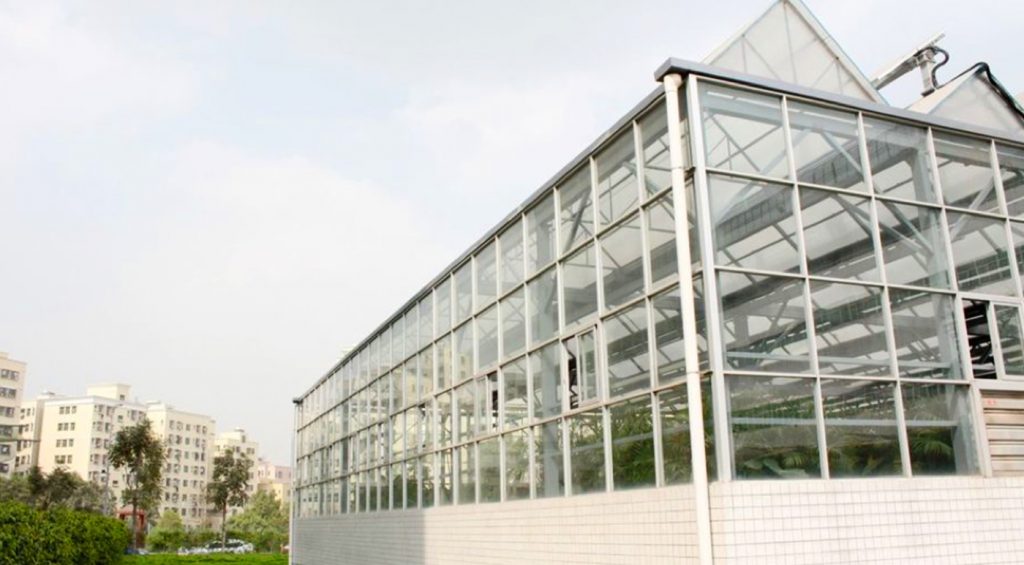 CHALLENGE
As the world continues to urbanize, it has become increasingly important to move away from some well-established patterns of city growth. Sustainable urban real estate development is becoming more widely adopted, as communities seek to grow while balancing environmental, social and economic responsibility. The key principles of these developments are aimed at creating energy-efficient, zero-waste neighborhoods with inner-city gardens and public spaces. This includes finding alternative, sustainable methods for wastewater management as well. The extreme forms of urban climate together with the agglomeration of people and values lead to a very high vulnerability of cities in terms of water quantity (heavy rainfall, flooding, drought) but also water quality. A reliable urban water cycle requires the assurance that both supply and disposal infrastructures keep pace with urban growth.
As part of an urban green initiative, a developer brought together area contractors and suppliers using sustainable and reusable products to build a "green" development in California for 4,000 residents at affordable prices. However, not only were the impact fees proposed by the city for connecting the site to the public sewer network estimated to cost the developer US$6.9 million, but the wastewater pumping would add pressure to the existing local treatment facility and result in a significant long-term increase in energy consumption. Additionally, bringing sewers to homes does not facilitate water reuse, an essential component for ensuring water supply security and a true sustainable urban development.
OPTIONS
The developer considered constructing an on-site treatment solution instead of connecting to the existing sewer network. By treating wastewater at the source, the developer would be able to potentially reduce costs and provide access to reclaimed water to the community. However, utilizing a conventional wastewater system in an urban setting raised significant concerns around its impacts on the neighborhood.
Conventional systems possess a large "psychological footprint" resulting from poor aesthetics and odour issues, contributing to a large land requirement (including a sizeable buffer zone around the facility to combat the above issues). Both the physical and psychological footprint are major factors that are undesirable in the development concept, and would also negatively impact the project economics by decreasing both the value and area of developable land.
For these reasons, the developer evaluated other on-site options and eventually determined that the Organica solution would be best suited for the project.
ORGANICA BENEFITS
In contrast to connecting to the public sewer network, an Organica facility offers on-site wastewater treatment, with numerous benefits:
Sustainable
Odorless
Aesthetically-pleasing
Opportunity for water reuse
Cost-efficient
THE ORGANICA SOLUTION
DECREASED CAPITAL AND OPERATIONAL EXPENDITURES
Compared to the US$6.9 million impact fee the developer is facing for sewer connection access, installing the Organica solution requires just US$3.4 million in capital expenditures, reducing the project's capital expenditures in half.
Due to its energy efficiency, sophisticated operation and a highly automated control system, the Organica facility only costs US$49 per household (US$77,000 total) annually to operate, significantly less than the national average sewer charge of US$435 per household (US$680,000 total) per year if connecting to the public sewer network. This low operational cost is more attractive to homeowners and generates additional long-term revenue for the facility operator. As a result of these factors, coupled with the potential for water reuse, Organica managed to compare favorably relative to the option to connect by over US$2.6 million in a net present value analysis over 20 years. The projected cash flows more than offset the cost of owning and operating the Organica facility, providing a full return on investment within 6 years.
ENVIRONMENTALLY-FRIENDLY, SUSTAINABLE AND APPEALING
In sync with the green urban development project, Organica offered a sustainable wastewater treatment solution housed in an odorless, aesthetically-pleasing enclosure integrated into its surroundings. Essentially, the facility looks and smells like a botanical garden, efficiently treating wastewater onsite within the same community where people live and work. The Organica facility succeeded in transforming an enlightened philosophy into actual, everyday benefits within the urban environment, demonstrating that a wastewater treatment plant can in fact be a good neighbor to the surrounding community.
OPTIMAL WATER REUSE OPPORTUNITIES
Reclaimed water produced by the Organica facility is suitable for non-potable purposes, commonly used in cooling towers or irrigation. Utilizing reclaimed water for these purposes, the community can save almost US$630,000 on potable water in the first year alone. As water supply rates in the city follow the general trend across the country and continue to increase, these savings will only continue to grow in following years. This reuse also reduces burden on local water supply from aquifers or surface supplies, providing independence from droughts and other local weather impacts.
Assumptions: Wastewater discharge and water supply costs are assumed to increase by 5% per annum. Organica OPEX is assumed to increase at an annual rate of 3%. NPV is calculated over a 20-year time frame using a 10% discount rate.
Disclaimer: Financial estimates used are based on a hypothetical greenfield project in California, US. Images are sample displays. This case study is created for informational purposes only and should not be considered as a quote or offer of any kind. Financial data, OPEX, CAPEX, actual footprint, components (including but not limited to water reuse functionality), etc. may vary per project depending on the actual requirements.