Amidst a glorious natural environment, the municipality of Sechelt lies only 50 km northwest of Vancouver on the lower "Sunshine Coast" of British Columbia. Due to stricter effluent standards and operational expenses, although the municipality had 2 existing wastewater treatment facilities those facilities were insufficient for the community needs. The older Ebbtide facility was noisy, had odor problems and needed significant maintenance, while the younger Dusty Road facility, located far from town, had enormous pumping costs. As a result, expanding or upgrading these conventional and outdated treatment facilities was not feasible, requiring the municipality to find a more feasible solution.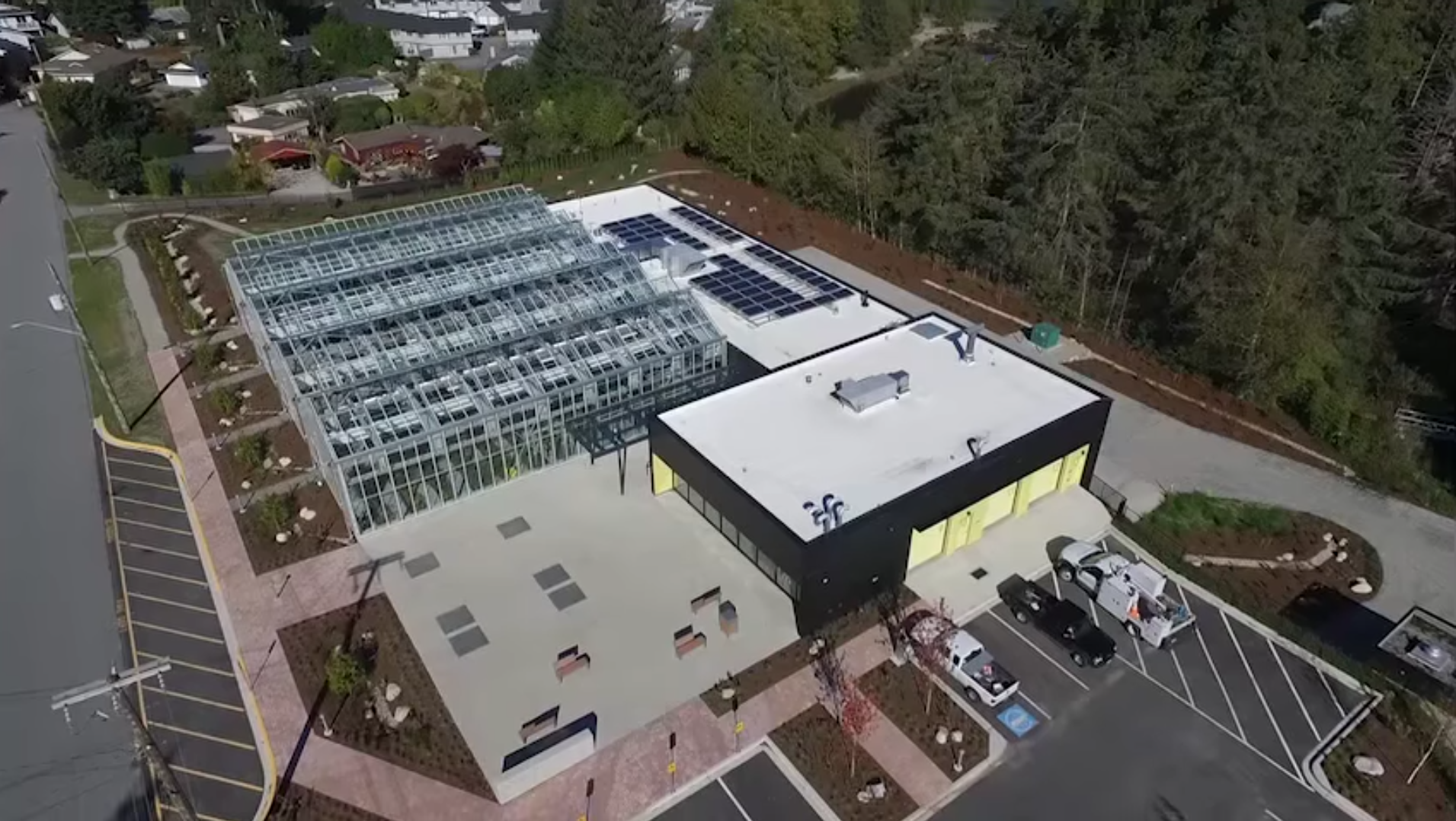 To solve these challenges, an Organica-powered facility was chosen due to its garden-like appearance and odorless operation, which is optimal for placing the facility in the close vicinity of the town (reducing pumping and collection cost). Further, the community leadership wanted to create a facility integrated into the community, as a "water resources center" for public education on sustainable water resource management. Of course, to justify the project it must ensure effective treatment over the next 20 years, with provisions to increase capacity and increase nutrient removal incrementally for up to 50 years more, meeting the highest provincial standards for water quality.
"The Centre demonstrates how Sechelt is embracing new ideas to improve protection of our environment and the quality of life our residents enjoy. It takes an innovative approach to treating wastewater and recovering resources on a compact site that is central to the community it serves. We are proud of this accomplishment and eager to show the results to our residents and the world." says John R. Henderson, former Mayor of Sechelt, Canada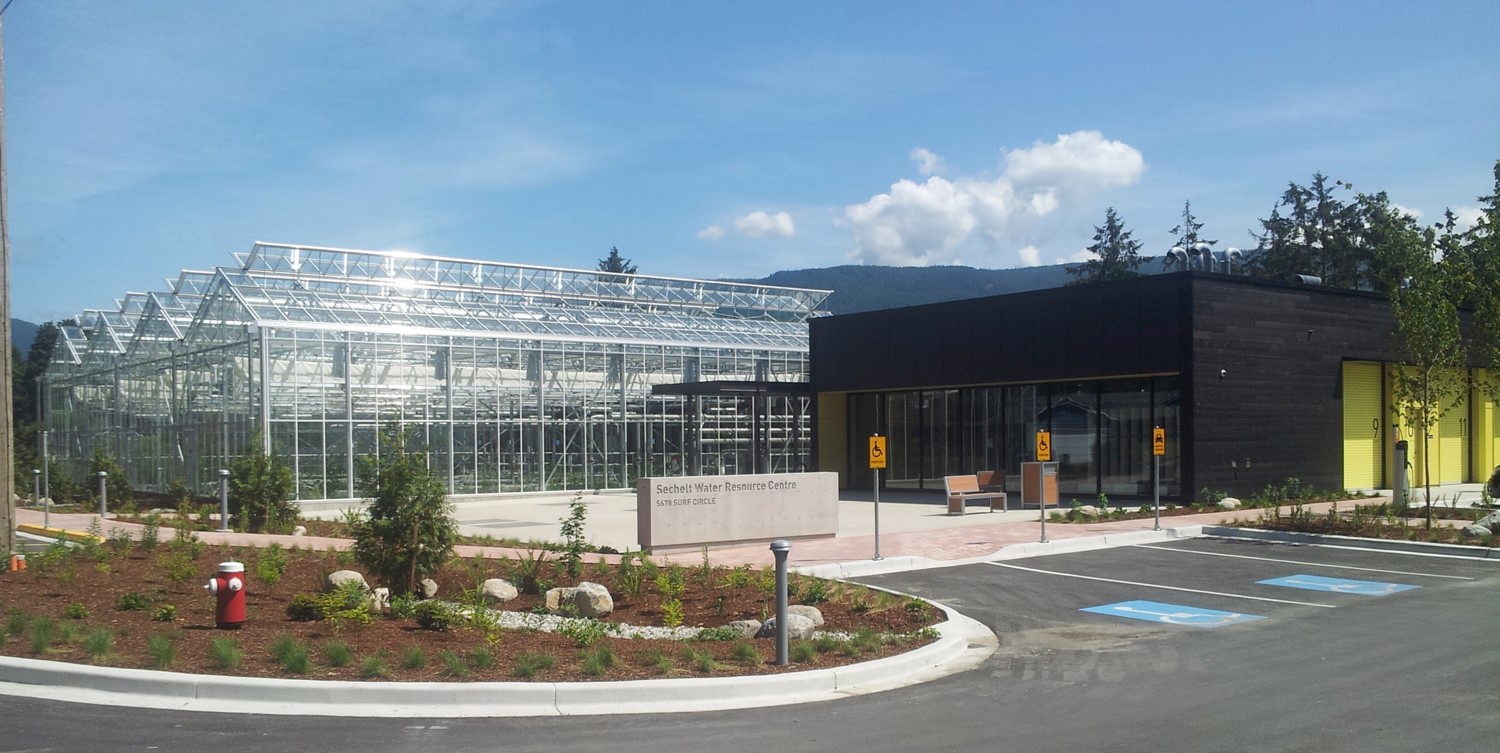 Since commissioning in early 2015, the facility has been treating the daily wastewater generation of 6 000 poeple as per design while meeting LEED gold standards and winning numerous awards, such as the 2016 FCM Sustinable Communities Award Winner. Additionally it has recently been featured on Archdaily.com, the world's most visited Architecture website. Packaged in its noise and odor-free greenhouse enclosure, the Sechelt Water Resource Center is a great example of how sustainable designs can bring economic benefits, and minimize neighborhood impacts.