CHINA, July 20, 2018 – China Energy Engineering Group Guangdong Electric Power Design Institute Co., Ltd signed a contract with the Organica Water team in China. The contract will be providing a Food Chain reactor (FCR) and core products to the Kaiping Xinmei 40 MLD greenfield waste water plant.
China Energy Engineering Group is the biggest energy design and construction companies in China and has an immense impact on China's energy field. Within in the last three years, China Energy Group has grown beyond what their typical energy business would entail and started work on related water and waste water BOT/EPC projects.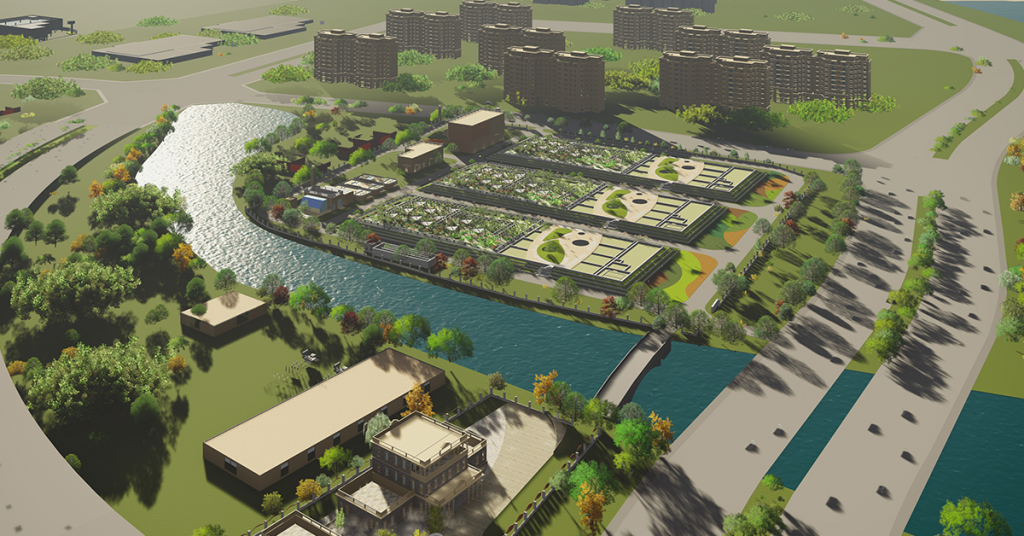 This Kaiping Xinmei 40 MLD Waste Water Treatment Plant (WWTP) has played a key role in their newly won BOT project in Kaiping City. The project included an underground pipeline, one larger WWTP in Xinmei and some smaller distributed WWTP's in other nearby villages.
This latest project is sure to become a good stepping stone in southern China Pearl Delta, one of the most developed areas in China. This project will bring more opportunities after the completion of construction on the "second Heyuan" in the Guangdong province.
China's commercial team started to chase this project in May 2017 and throughout the last year, had been working closely with the Power DI and BOT project company. The most valuable part of this project is to provide local government a unique way to create a beautiful environment around this WWTP as the plant is very close the commercial developing area, and once the surrounding area environment is impacted, the commercial building price will be largely decreased, and the city image will be ruined. With Organica's garden looking WWTP, that area will remain as a garden and the construction will be totally compatible with modern buildings nearby.
With continued team work, the next step for this project is for the supply chain and engineering teams to make sure the design and product can be delivered on time per government requirements, while still at an accelerated rate. The projected goal for this project to start producing water is January 1, 2019.
This win is an extraordinary example of great team work and Organica is extremely proud.